Lluis Claret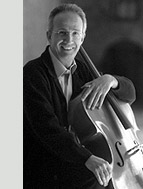 cellist – Barcelona, Spain
"I rate Thomas Bertrand's work very highly indeed. I have owned one of his cellos, which I played in many concerts (including a performance of the complete Bach suites at the Festival of Cuenca in Spain) and many of my pupils also play them. His instruments, made with great care and individual character, have a resonant, powerful sound that allows cellists to express themselves both in the solo repertoire and in chamber music."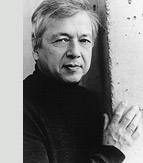 Valentin Erben
cellist of the Alban Berg Quartet
"Thomas Bertrand gehört heute zu den führenden Geigenbauern
Europas.
Erst unlängst konnte ich bei einer Musikinstrumentenausstellung seine jüngsten Arbeiten sehen.
Es ist beglückend seinen Reifeprozess zu beobachten.
Seine Instrumente haben an klanglichem Volumen und Tiefe noch zugenommen.
Seit Jahren spiele ich selbst neben meinem Goffriller ein Cello von Bertrands Händen."
Wien, im Dezember 2013 Valentin Erben
"Thomas Bertrand is one of today's leading violin-makers in Europe.
Just recently I saw some of his newest works at a musical instrument exhibition.
It is a delight to witness how he has matured.
His instruments have continued to increase in tonal volume and depth.
Apart from my Goffriller, I myself have for years been playing a cello made by Bertrand."
Vienna, December 2013Valentin Erben
Sophia Rau (11 ans)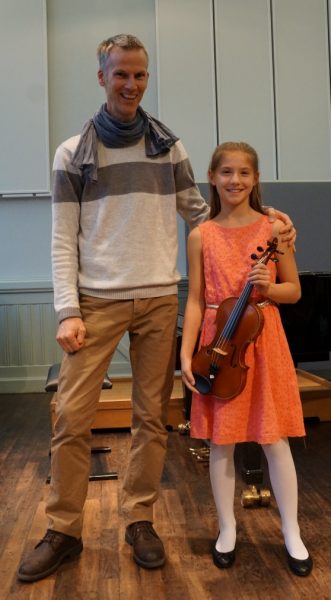 Violoniste, Neubrandenburg, Allemagne.
« Ich heiße Sophia Rau und bin 11 Jahre alt. Am 1. Oktober 2016 habe ich beim conTakt-Junior Wettbewerb in Berlin einen 1. Preis gewonnen und durfte mir eine von sechzehn 3/4 Violinen aussuchen. Die Geige von Thomas Bertrand hat mir am besten gefallen. Sie klingt ganz wunderbar, ausgeglichen, strahlend, warm, edel und sie sieht auch toll aus. Außerdem ist sie sehr leicht zu spielen und spricht sehr gut an. Ich freue mich, dass ich dieses fantastische Instrument spielen darf!
Vielen Dank und herzliche Grüße von Sophia aus Neubrandenburg in Deutschland. »
"My name is Sophia Rau and I am 11 years old. On 1st October 2016, I won the first price at the conTakt-Junior competition in Berlin and I was allowed to choose one of the sixteen 3/4 violins made by the master violin makers participating in the project. Thomas Bertrand's violin was my favorite. It sounds wonderful, balanced, radiating, warm, noble and looks great. It is also very easy to play and has a very good response. I am happy to be allowed to play this fantastic instrument!
Thank you and best wishes from Sophia from Neubrandenburg in Germany"

Vladimir Mendelssohn
violist, Teacher (Royal Conservatory, The Hague; Conservatoire de Paris; Folkwang Hochschule Essen)
"Since a few years I am familiar with the excellent work of Thomas Bertrand. Not only a very inspired and original violin maker but also a friend for all string players who asked him for advice, building, and counselling.
In my opinion he is the maker everyone should meet for his overall qualities which are a gift to all of us."
Jeroen Reuling
cellist
"Dear Thomas,
Over the many years that I have spent teaching at the Brussels Conservatory, I have seen and played on a number of your cellos. I fell in love straight away with their truly beautiful tone and ease of playing. Your instruments are constantly improving. And I believe that more and more cellists will want to play them.
Best wishes, Jeroen"
Carol Allen
violist, Weimar, Germany.
My Thomas Bertrand Viola
By Carol Allen
We became acquainted with Thomas Bertrand's instruments by visiting a violin maker exhibition in Berlin in October 2004. My husband and myself were immediately fascinated by the clear and rich sound of his two violins and especially his 41.5 cm viola. We bought this instrument, to complement my 1705 Mateo Goffriller viola. One and a half years later we exchanged it for a slightly smaller instrument (40.8 cm), which has the same rich tonal qualities (especially a full C string), an Italian-like appearance (beautiful varnish!) and a superb workmanship. The other Bertrand violas we have seen and played, have similar excellent qualities and can only be recommended!